Tabletop PPE Vending Machine
Size: 540*300*620mm.
Shelf Size:  380mm*265mm, 6 shelves.
Features:
Mini Size & Big Capacity;
Installation-free tabletop placement design;
Reyeah E-vend Cloud Management Sysment;
Cardless Payment – NFC, Credit Card, QR Code, etc;
Instant Telemetry;
Coupon Setting(Set to 0 that free).
Specification:
Dimensions(H x L x W mm): 540*300*620mm.
Weight: 25kg.
Capacity:
  1. Shelf size(H x L x W mm): 380*265*420mm.
  2. No.of shelves: 6 shelves.
Max capacity: 80-100 items(product size dictates capacity).
Power supply: 150W 220V,50/60HZ.
Delivery method: Spring is rotated and dropped and pick-up delivery.
Customizable List:
Multiple payment systems: Banknote, coin, NFC payment(Like Apple pay, Google pay, etc), card reader(Nayax), QR code, etc.
Network: Sim(4G), WIFI, network cable.
Cloud management system: Reyeah E-vend, customized.
Delivery conveyor belts: length Coils, hanger lines, length Hangers.
Language: All language.
Appearance: Acrylic exterior, metallic spray paint, stickers.
More Features:
Installation-free tabletop placement design;
Multiple payment devices available;
Reyeah E-vend cloud management system:

Coupon setting(set to 0 that free);
Location;
Order data analyst;
Remotely update the swipe;
Low inventory alert(SMS).
More about Reyeah E-vend.

18.5" touch screen human-computer interaction to sell multi goods.
Adaptable storage space: you can sell some cosmetics, adult supplies, and vape as soon.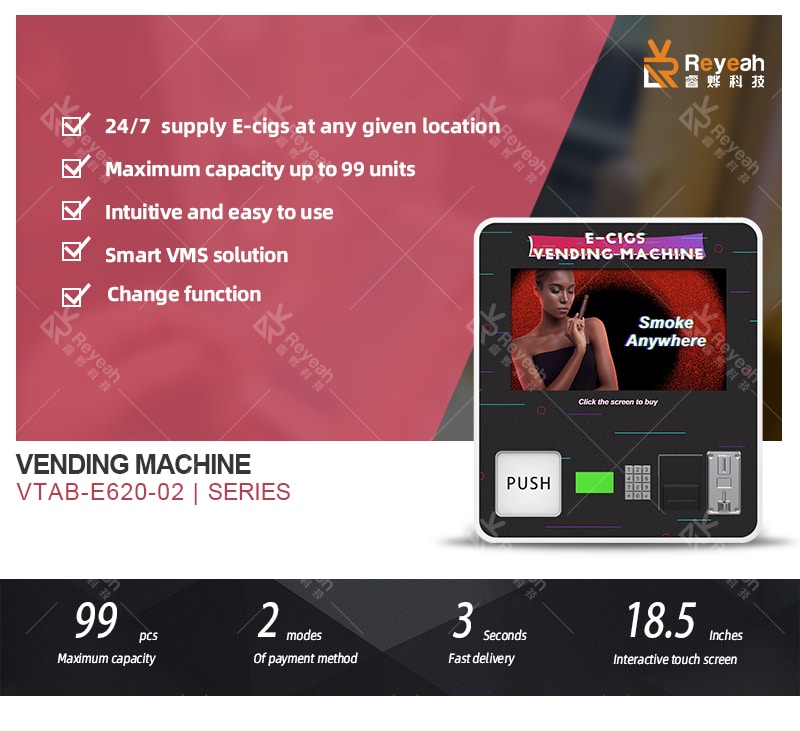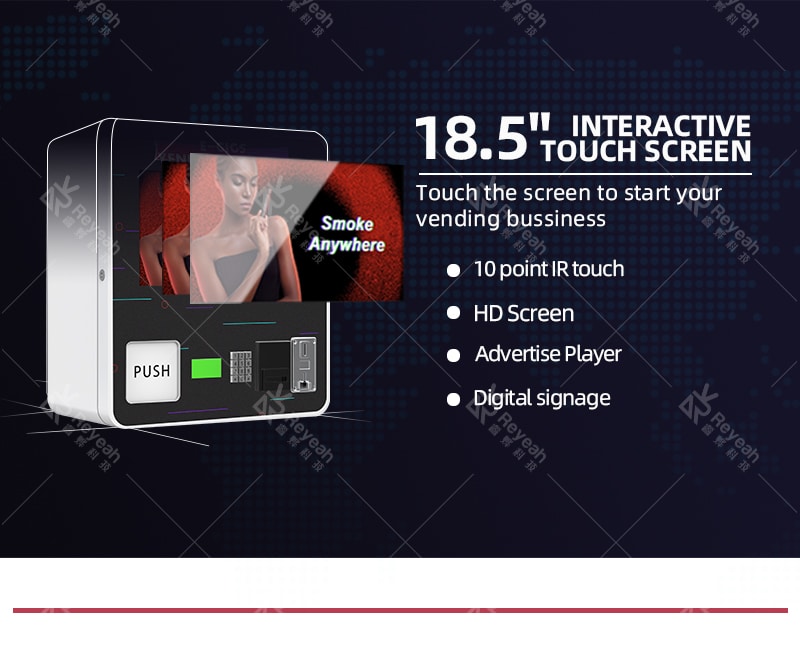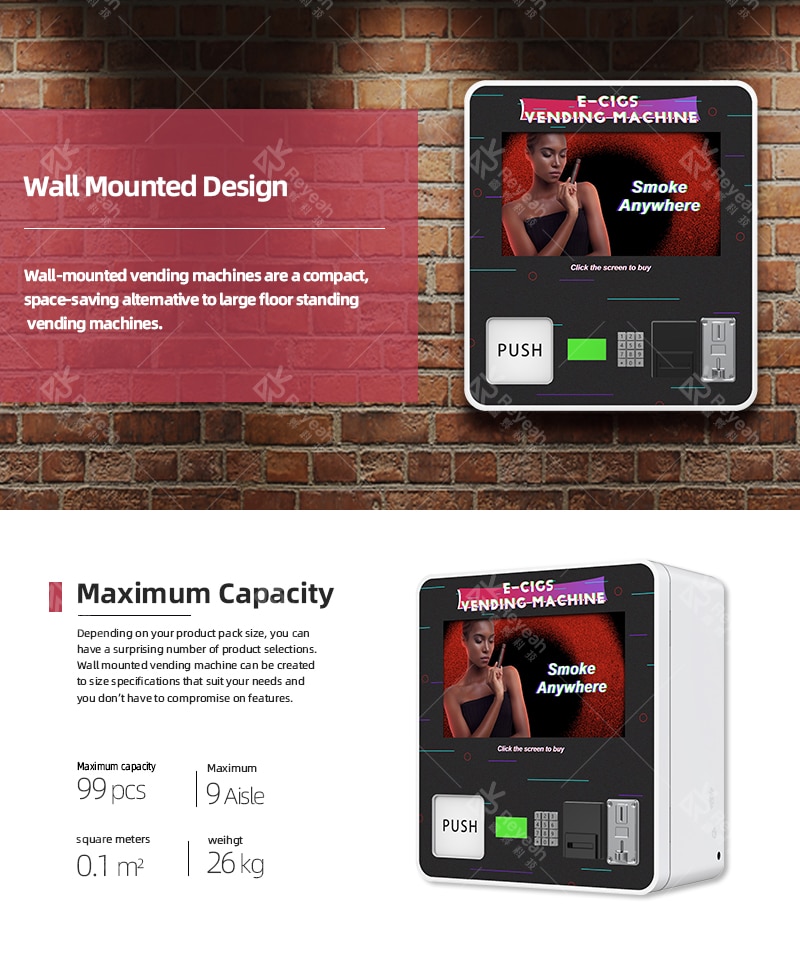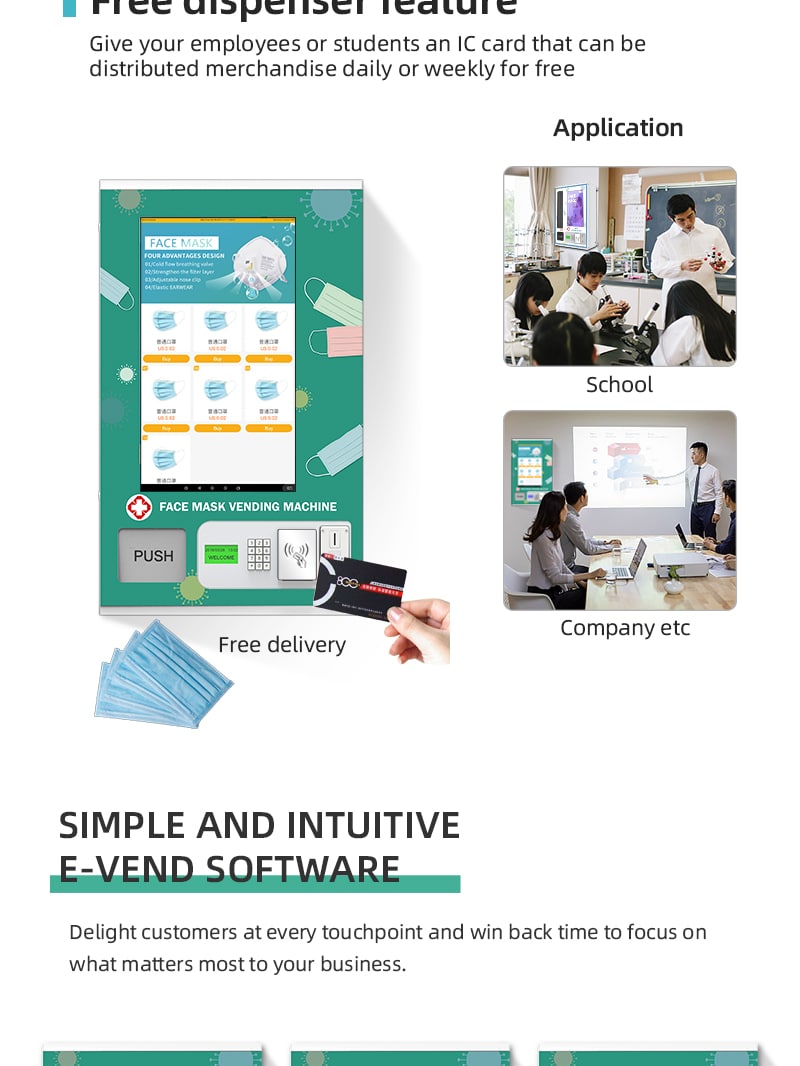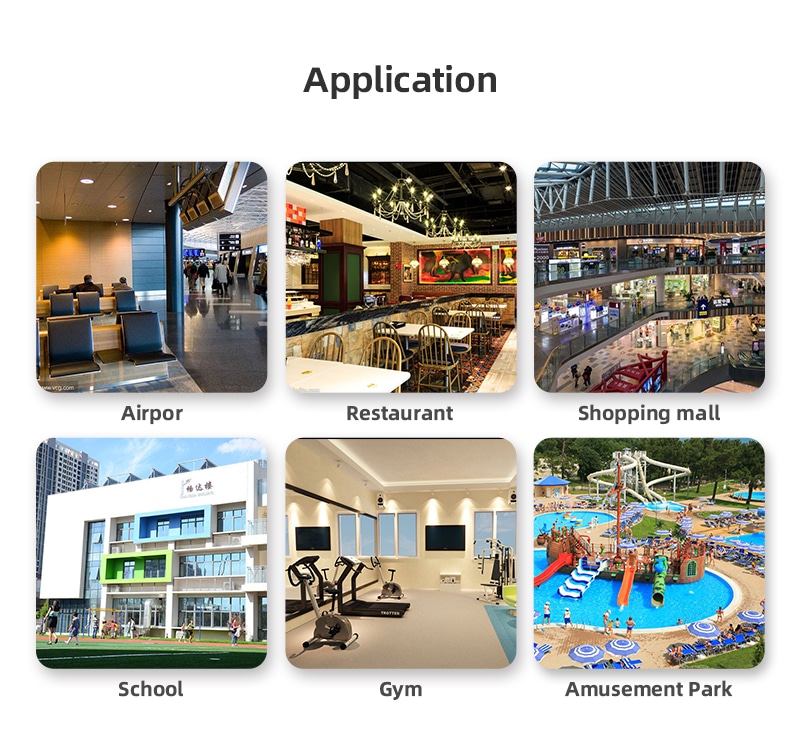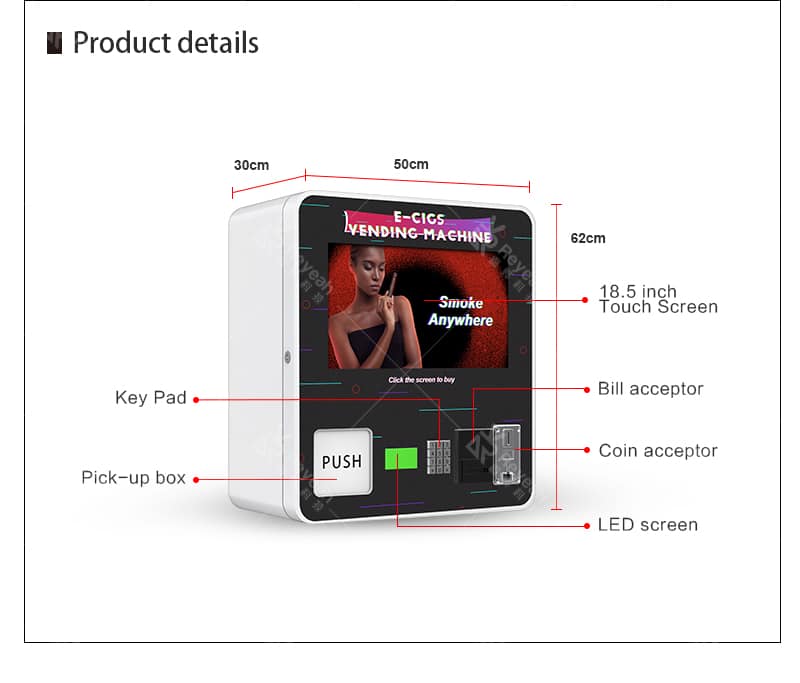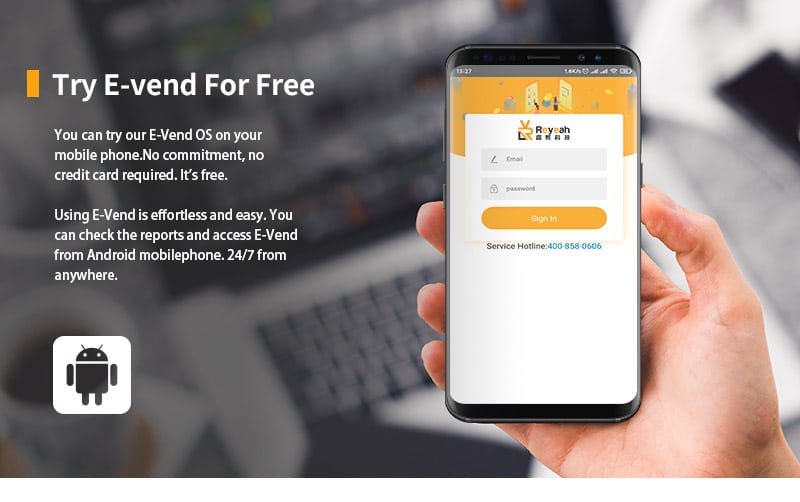 Get A Free Quote Now!