Discounted sale of old vending machines
Reyeah is your most trusted vending machine partner. We are a vending machine manufacturer with 10 years of manufacturing experience. The products we sell are sold directly from the factory without any intermediate dealers.
They are old vending machines, not refurbished machines.
Reyeah is not in the business of selling refurbished or used machines, we're just selling the forgotten guys in the warehouse. They were all brand new from our factory but had been forgotten in the warehouse for a bit longer, so we decided to sell them at a low price.
Why are these vending machines left in the warehouse?
For Reyeah, we design different vending machine styles every year according to customer needs, and if we do not control the quantity well, there will be remaining vending machines in the warehouse.
You don't need to worry about their quality, we will re-test these vending machines before shipping to ensure your normal use.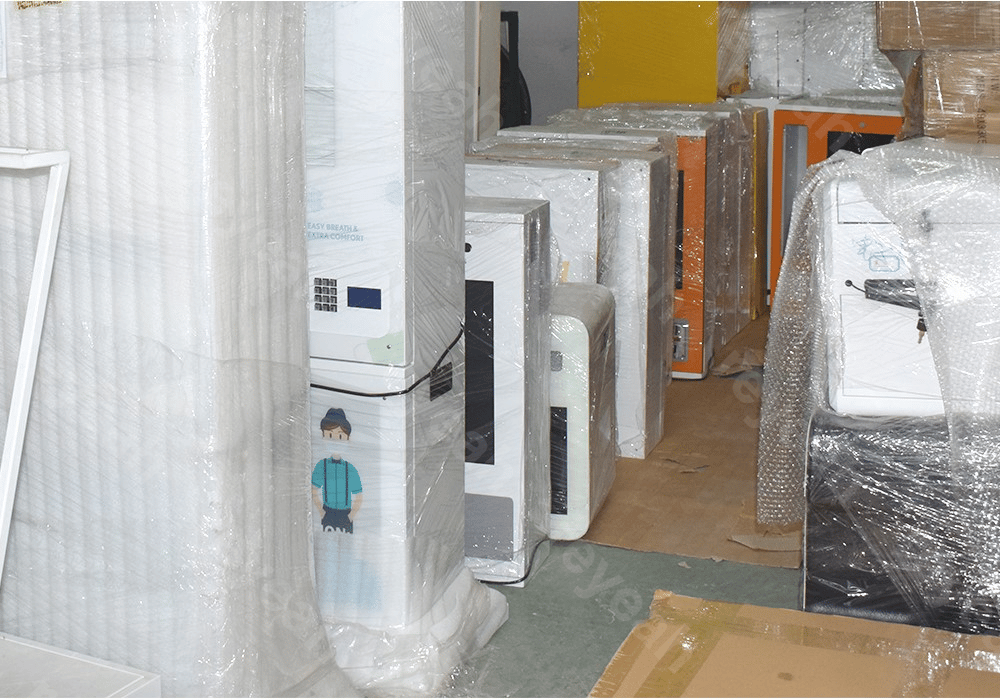 Vending machines in stock now
Our sales team will count the backlog of vending machines every month and list them here. You can often browse our website and find some affordable vending machines that meet your requirements. Finally, contact us. We are glad to sell the old machines in the warehouse while solving your needs, so as to achieve a win-win situation.
All discounted old vending machines we sell can enjoy the warranty policy and after-sales service of new vending machines.
We know your concerns
After you purchase these discount machines, they go through the following steps before they ship:
1. Thoroughly clean the vending machine;
2. Check the motion device of the vending machine;
3. Check the software bug in the vending machine;
4. Strictly test the entire delivery process of the vending machine.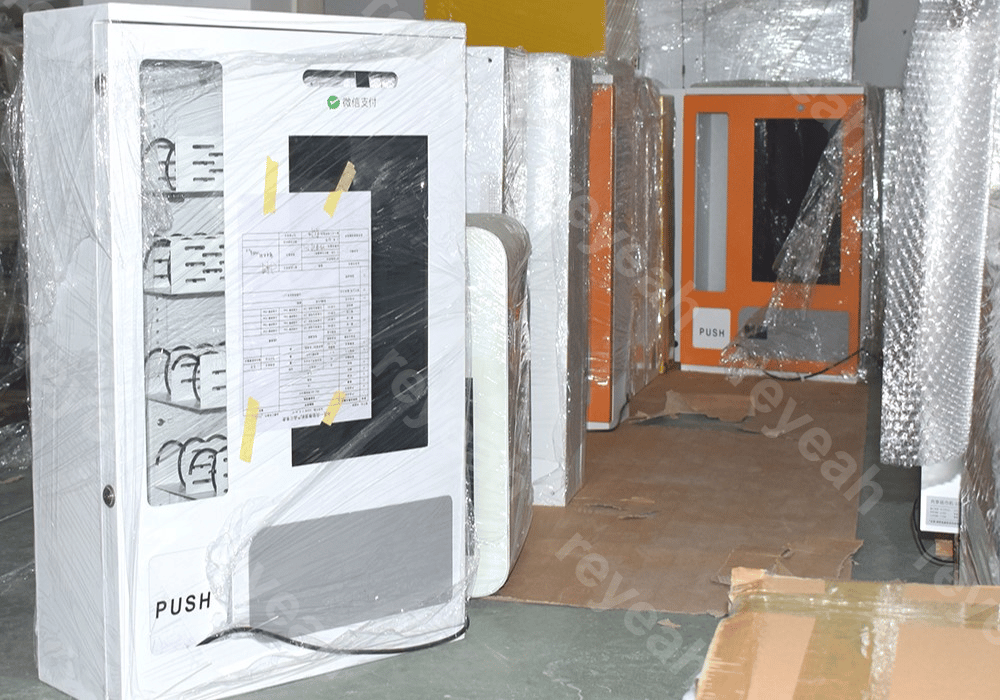 Reyeah does not have refurbished machines and a second-hand machine trading business, so you don't have to worry about the quality of the machines. We are confident that these discount vending machines work as well as brand new vending machines. While Reyeah provides a comprehensive after-sales warranty policy, these discount vending machines can enjoy reyeah's complete after-sales warranty policy to ensure that customers can use these vending machines with peace of mind.
PRICING
Pricing varies, depending on the type of machine.  Our inventory changes frequently, so please feel free to email jamey@reyeah.com with what you are looking for and we would be happy to send you a picture of a machine that best fits your needs from our large selection of machines in our warehouse. The important thing is that we will give you a satisfactory discounted price.
QUESTIONS?
For further information and questions about our vending machine refurbishing services, please contact us.