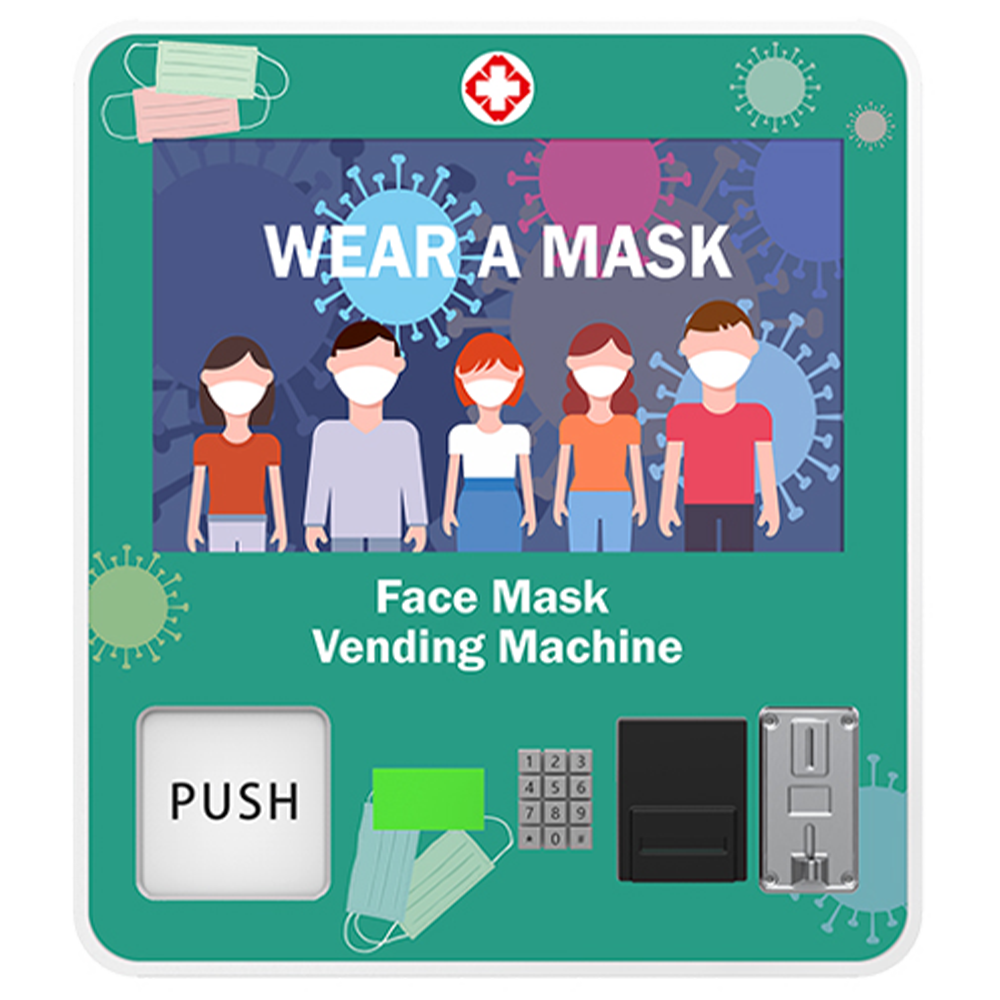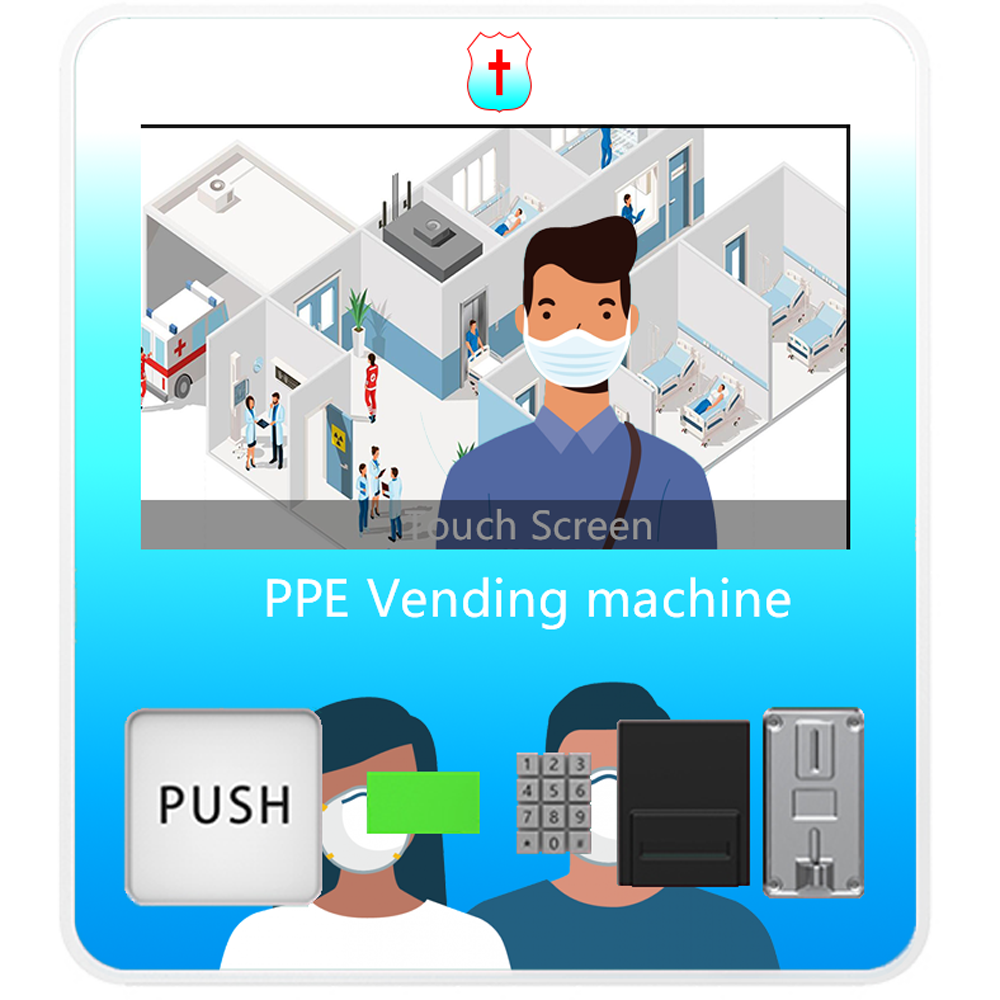 Countertop PPE Vending Machine – Reyeah E02
The wall mounted Narcan vending machine is a modern and easy-to-operate vending machine. The 18" touch screen plays the uploaded video 24 hours a day, which makes publicity very simple. And use the touch screen to interact, which will give users a first-class experience.
If you set the price of an item to 0, this is without a doubt the best publicity machine for nonprofits.
Features & Opetions
Countertop design
Metal shell
18.5-inch touch screen
Support cash devices and cashless devices
Reyeah E-vend cloud management system.
Hospital PPE Solution
Countertop PPE can provide hospitals with safer self-service vending services:
Improve personal protection ability: The disinfection time of the hospital is fixed. When an emergency patient comes for treatment, the protection ability of the accompanying staff is very important. Countertop PPE vending machine opportunities will complete their mission when the accompanying staff settles the treatment expenses.
Multi-payment methods: Vending machines should provide more payment methods, such as mobile payment and card payment, which can be used for cash payment at the same time.
Monitor vending machines: Installing a video monitoring system can monitor the use of vending machines and promptly discover and handle problems.
Appearance Customized & Design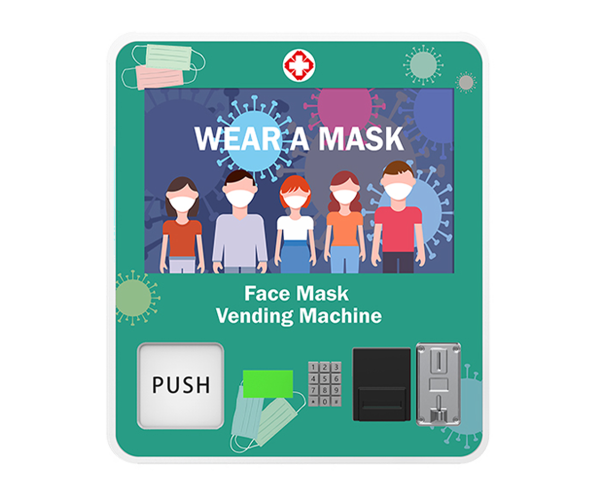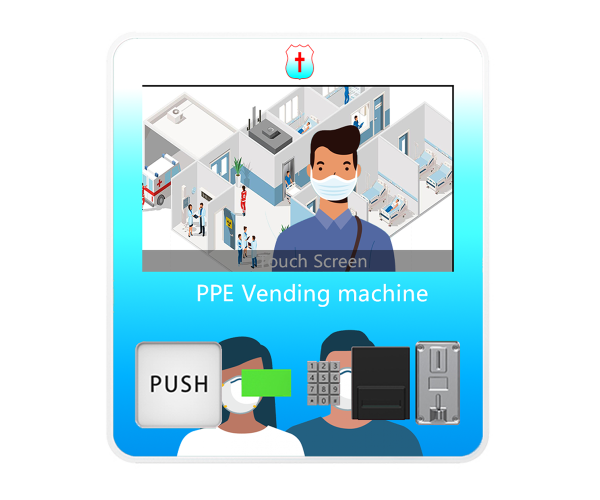 Vending Machine Specifications
| Specification | Product Description |
| --- | --- |
| Screen | 18.5 touch screen |
| Dimension | H*550 x W*300 x H*620mm |
| Shelves | Spring (swipe left or right) |
| Capacity | Up to 100 items (product size dictates capacity) |
| Standard Features | 220 VAC/50Hz |
| Data Communication | DEX/UCS, EVA-DTS compatible, USB Download |
| Appearance | Stiker / Acrylic / Customized |
| Net Weight | 26kg |
| Material | Metal sheet |
| Selection | 9 SKU |
| Network | WIFI / 4G Network / Ethernet |
| Operation System | Android |
| Vending Software | Reyeah E-vend |